Greener Pastures Episode 1: Travelling – Featuring team rider Ramón Königshausen
Greener Pastures EP1 gives us an introduction of the crew and their experiences they've made during Greener Pastures. Main topics in this episode are: Traveling, Food, Swiss Roads, and getting up early!
View with the glacier across the valley of one of Switzerland most epic mountain passes
Downhill skateboarding gives us the unique opportunity to search out our next skate location in some of the most unique and extreme places in the world. Be it in our own town, country or making our way slowly uncovering the globe to embrace each opportunity to hone our skills.
The skate-van on its way to the next spot.

This small country of Switzerland offers countless diverse challenges within a relatively short drive. During the filming of Greener Pastures we covered one thousand kilometres traveling to each of the ten locations (not including skating) over thirteen days before making our way to Kozakov the first European IGSA World Cup race in Czech Republic.
Cozy little place with a huge drop on the flipside…

In many cases traveling becomes more the adventure than skating, when in search of our next campsite, meal or stunning view. "The van" becomes a place of refuge which all skaters can relate to.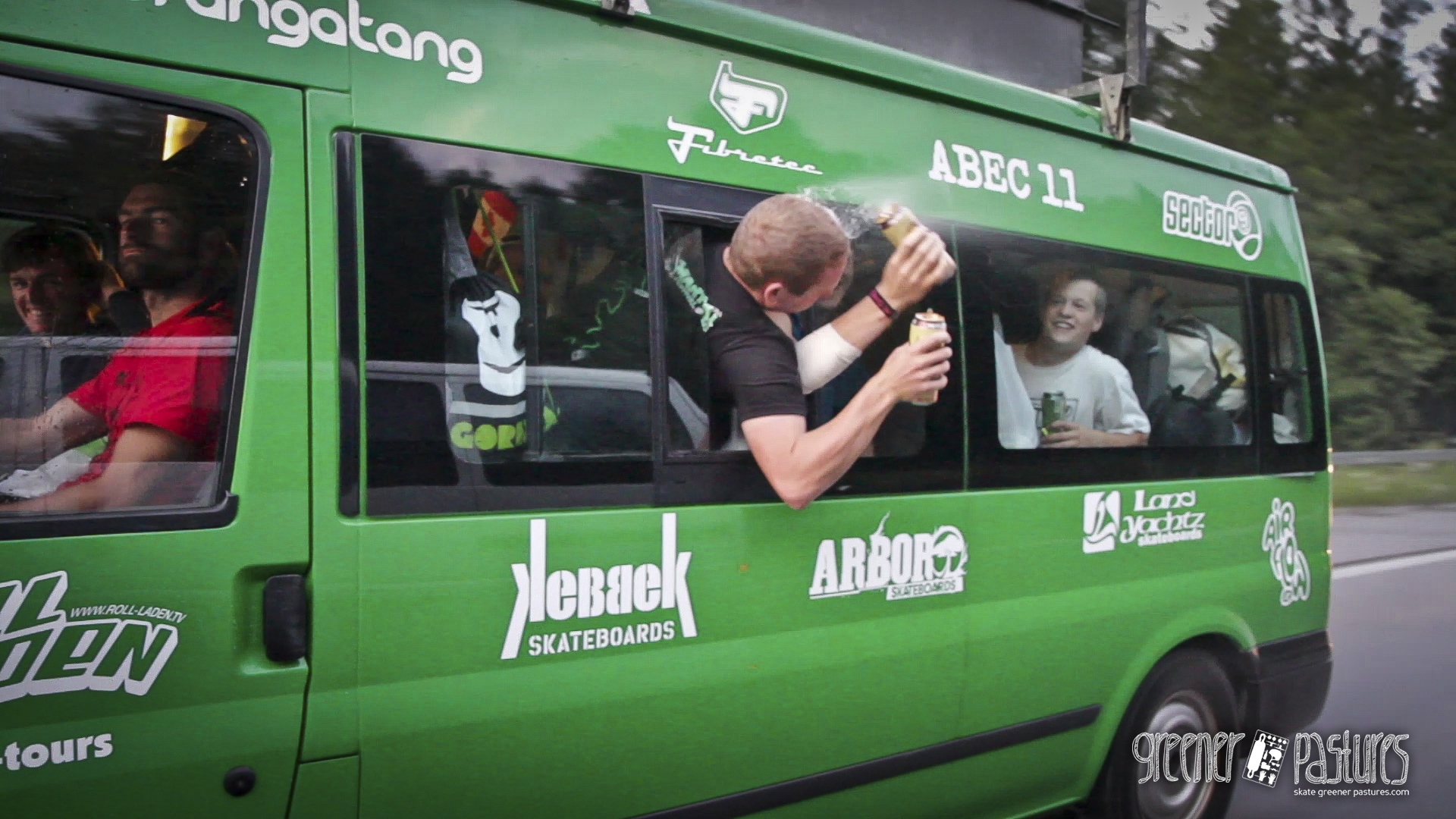 The crew having a great time on the van!

In Greener Pastures a magic wheel is used to create a metaphor for how each of us are connected. No matter who we ride for, what we ride, or how we ride it we are all brought together for a common passion.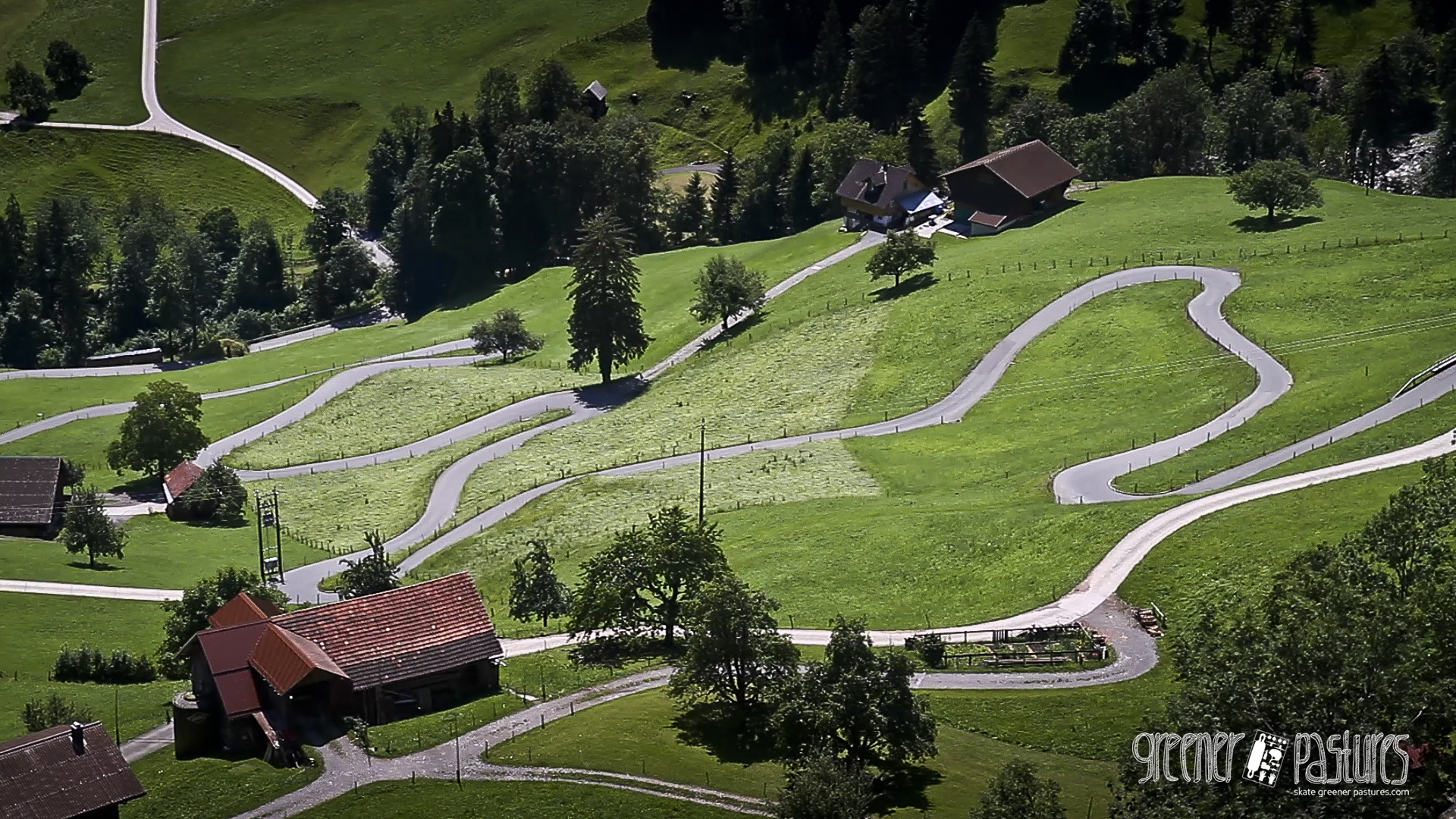 Yes: this is real!


Producer: Patrick Switzer
Director: Vit Hasek, 3Heads Production

http://www.skategreenerpastures.com
http://www.facebook.com/skategreenerpastures

More info: www.skategreenerpastures.com