and here it is:
the Airflow topmount 3D deck BRACKET!!!





Das «Bracket» ist ein Topmount Brett mit kurzem Radstand und tiefen Wheelwells: Die Einfräsungen verhindern mit den entsprechenden Achsen Wheelbites bis zu einer Rollengrösse von 83mm.





Airflow Teamfahrer Ramón Königshausen dominierte auf einem «Bracket» Prototypen den IGSA Maryhill Worldcup 2011 und erwies sich als harter Gegner an den Weltcup Rennen in Europa. In «Greener Pastures» ist Ramón ebenfalls mit dem «Bracket» zu sehen.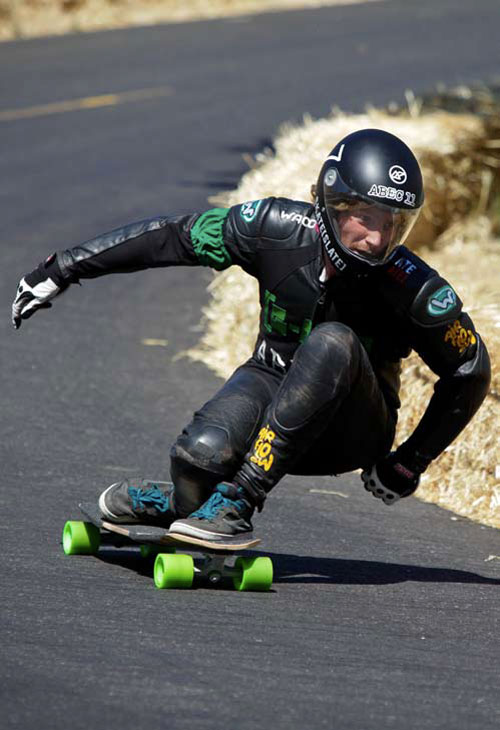 Foto: Scott Wippermann
Rider: Airflow Teamrider Ramón Königshausen