Episode 3: Freeride
Official release communiqué:
In the search to find the most challenging roads in Switzerland, EP3 highlights the supreme variety found, but on one hill. Oh yeah, and a gondola to the top!

While free riding, a multitude of things can capture your focus, i.e., position of other riders, rough pavement, vehicles, guard rails, debris, what's for lunch, etc.
Focus and comfort in ones riding comes when these thoughts are subdued, when one finds their 'flow'.

In EP3 the riders talk about their experiences with accidents and injuries. The message is simple. Being attune to the dangers involved in a situation will lower the risk. Riders sacrifice so much for a lifestyle which is important to them. As Samy Cantieni states "I would never trade anything for all I have lived through, thanks to skateboarding."

By this point the Greener Pastures crew had become more comfortable riding close together, with the European style of road construction, the pavement and what we as a group felt this project represents.




EP4 Landscape coming on December 13th.
Producer: Patrick Switzer
Director: Vit Hasek, 3Heads Production

http://www.skategreenerpastures.com
http://www.facebook.com/skategreenerpastures
Interview with team rider Ramón Königshausen about EP3 on allaroundskate: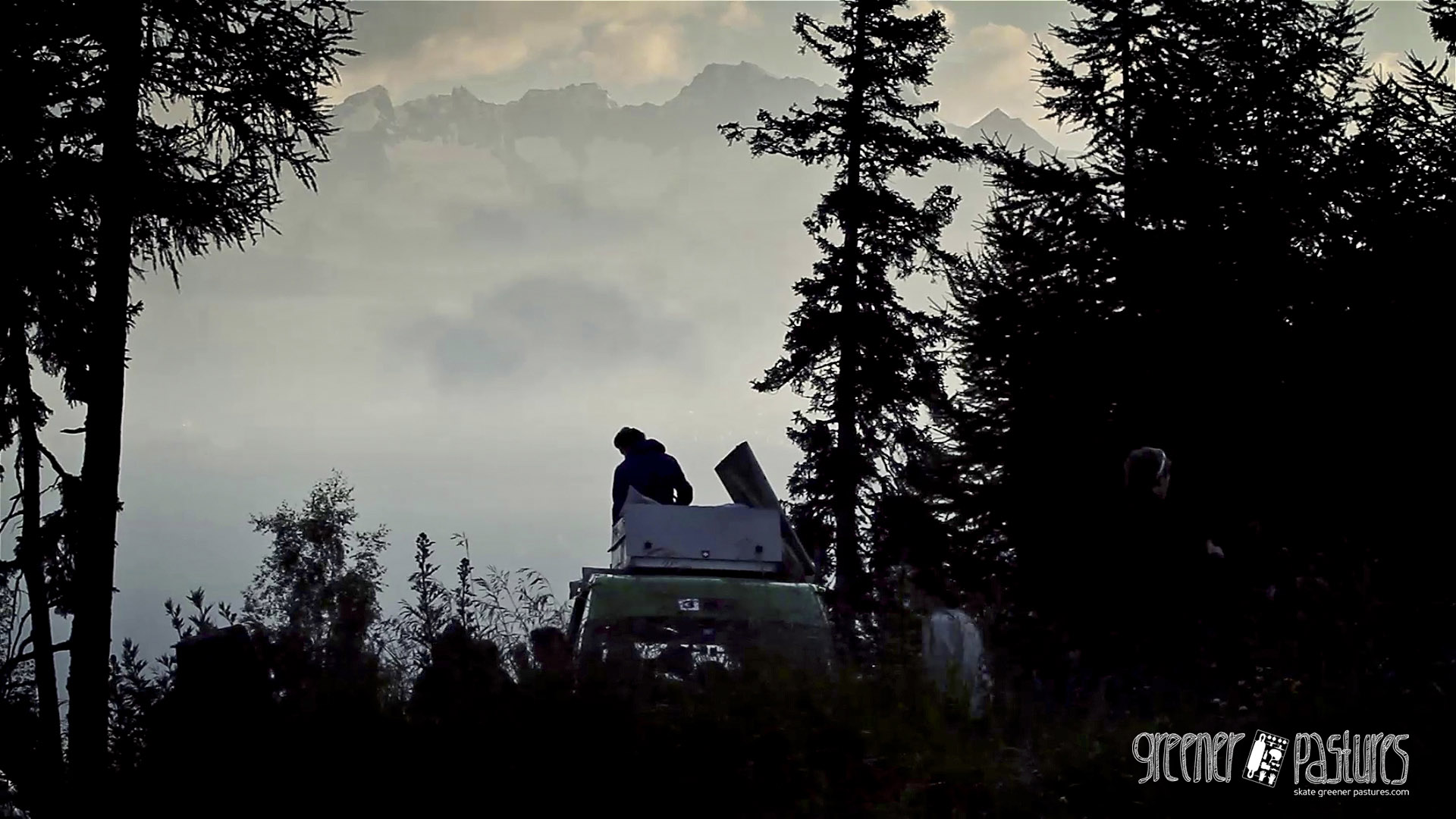 Getting the gear out of the roof box for another day of freeriding.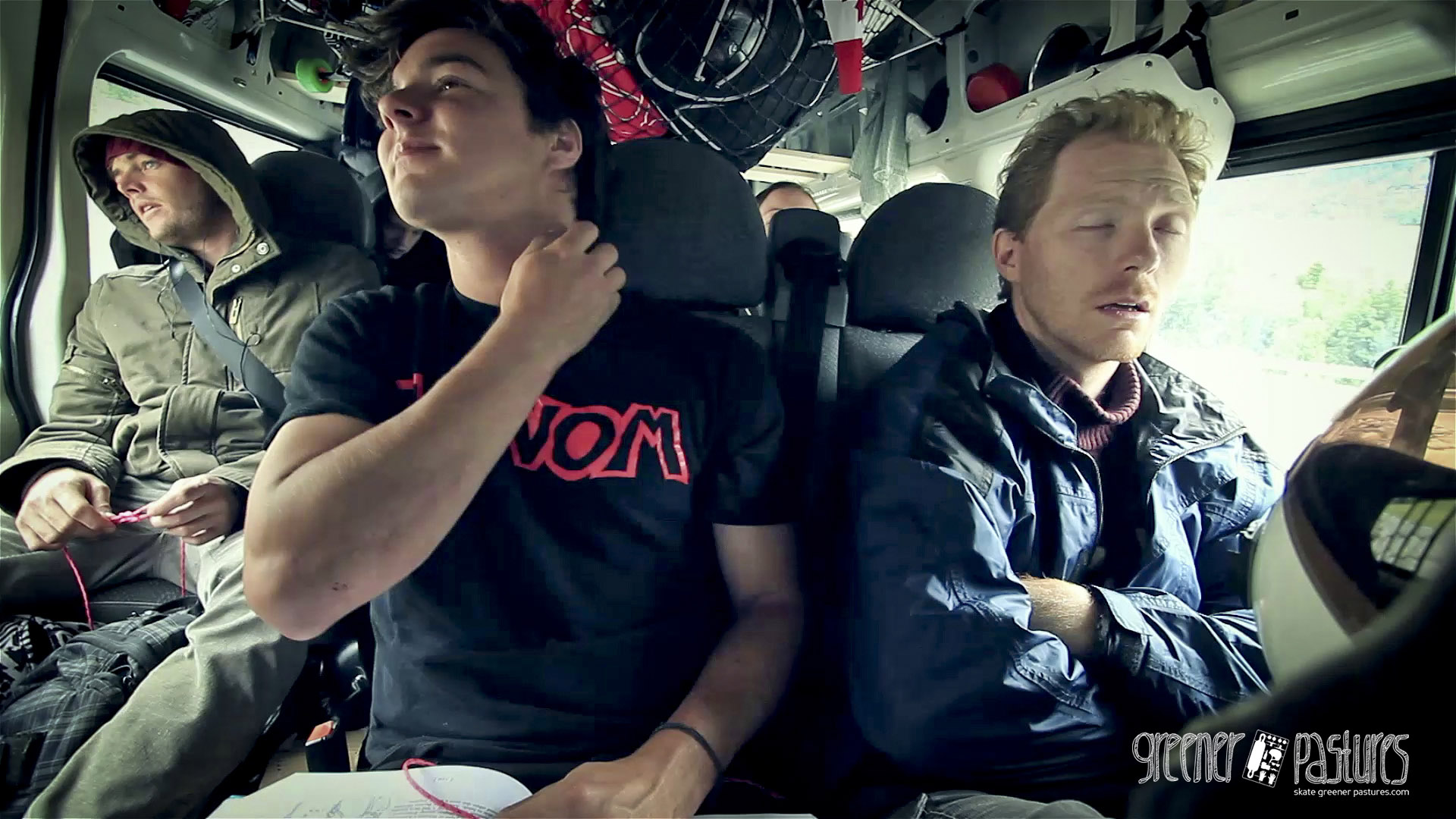 Driving…yeah…not our favourite but if you know how to deal with it: Sleep or grasp the nice scenery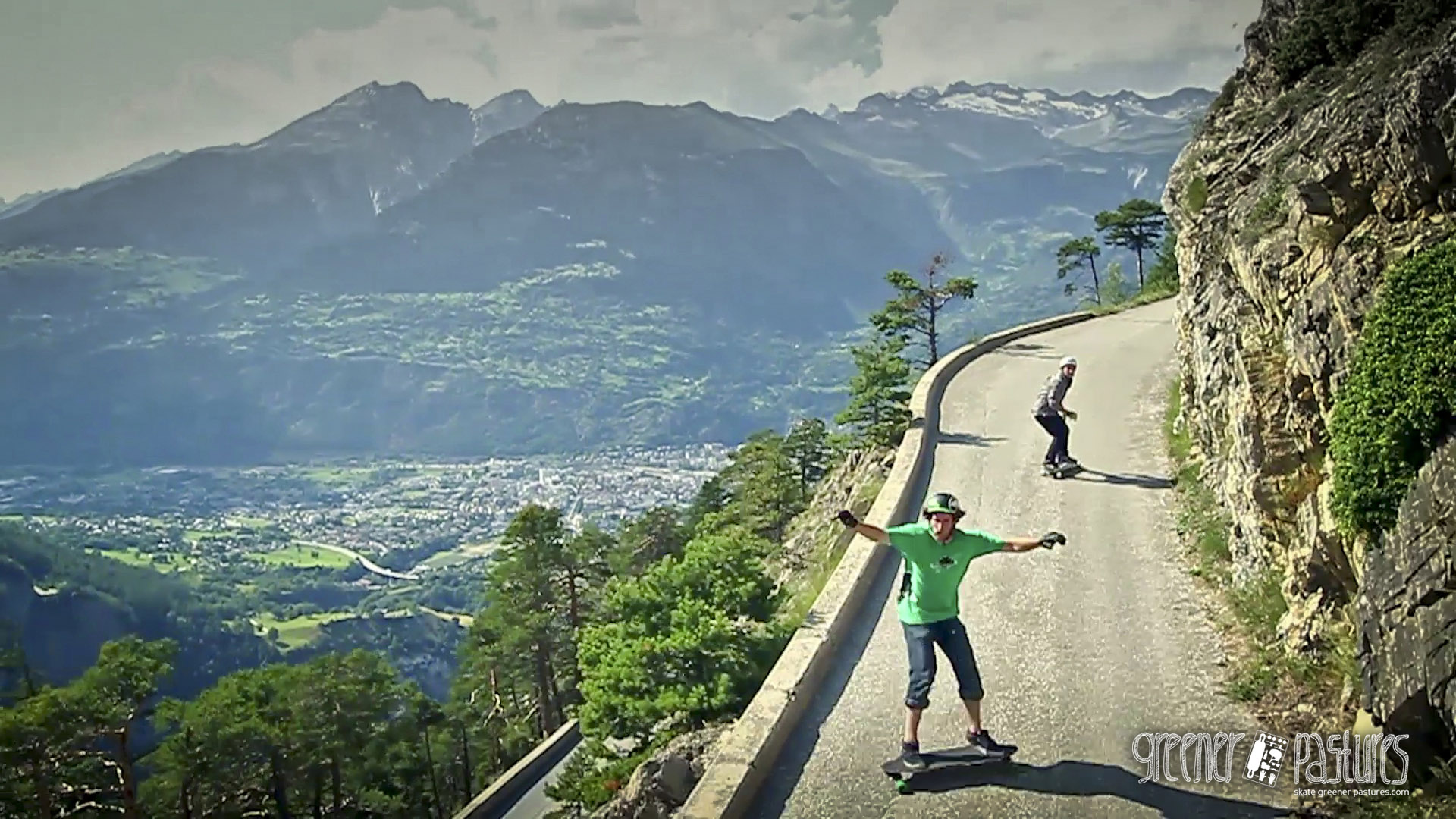 Huge drop on one side of the road and a rock wall on the other – no room for mistakes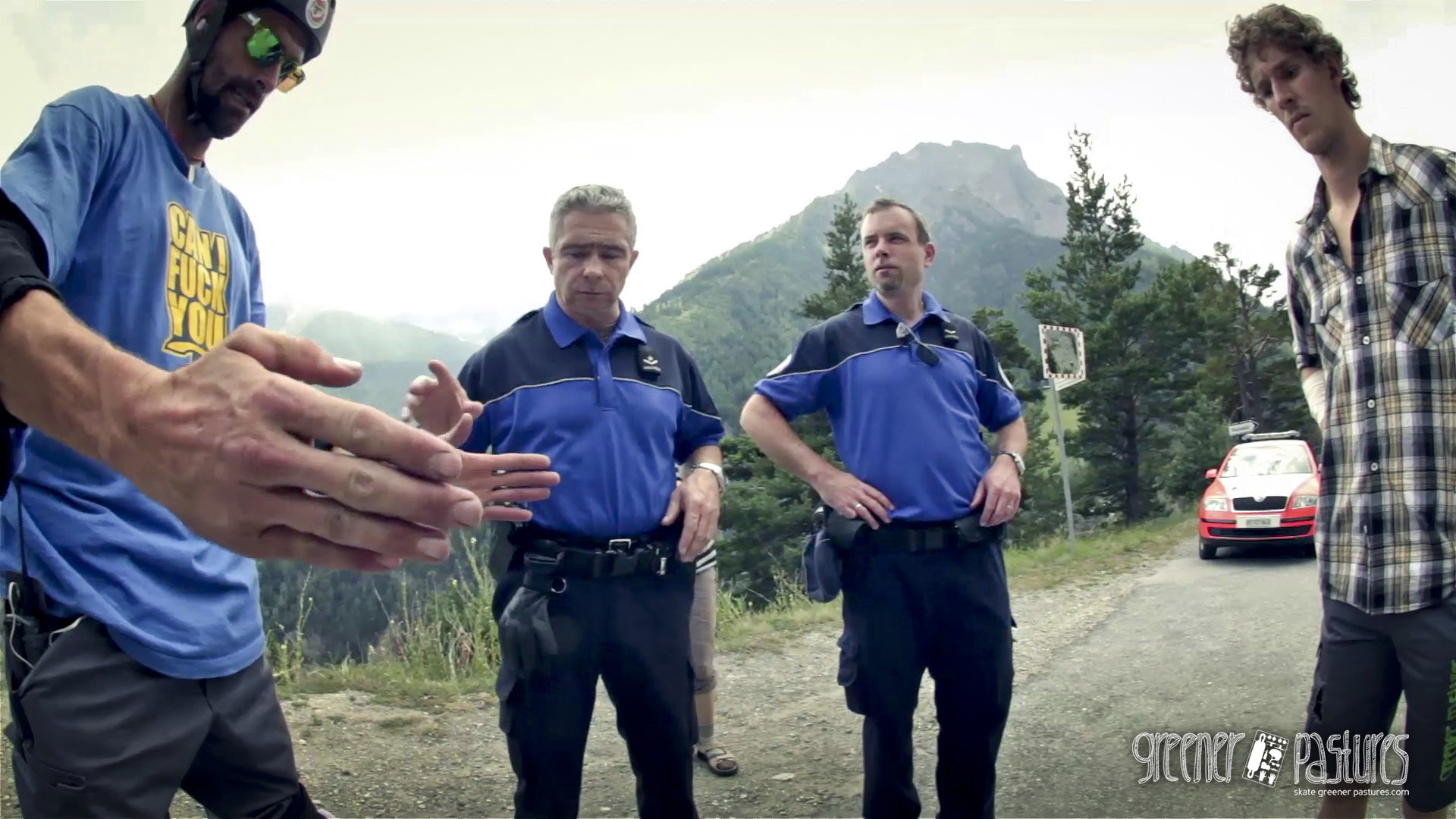 Samy explaining to the Swiss Police that what we do is in fact legal.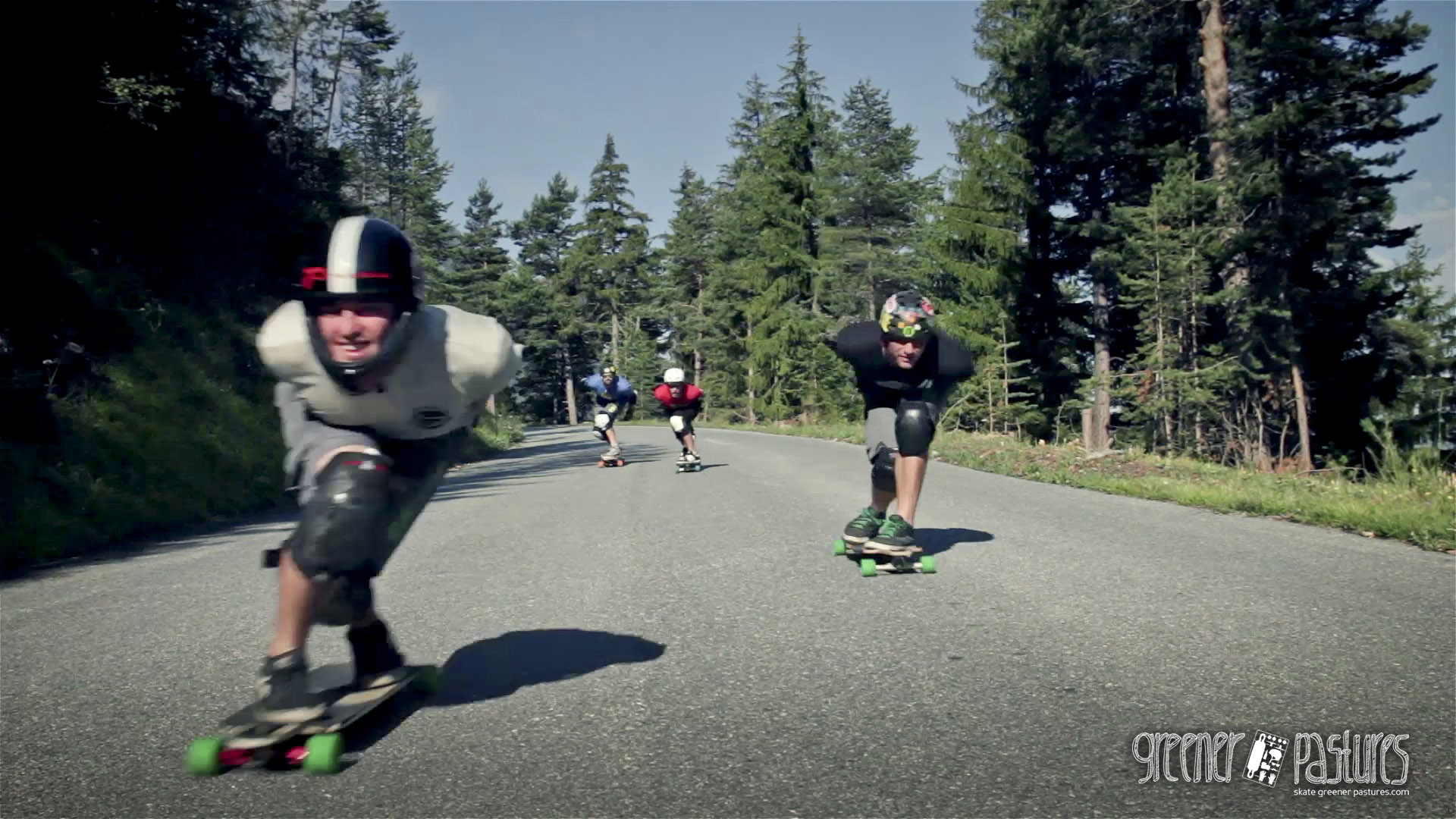 The bottom part is such a relief for your nerves after using all your concentration and focus at the top.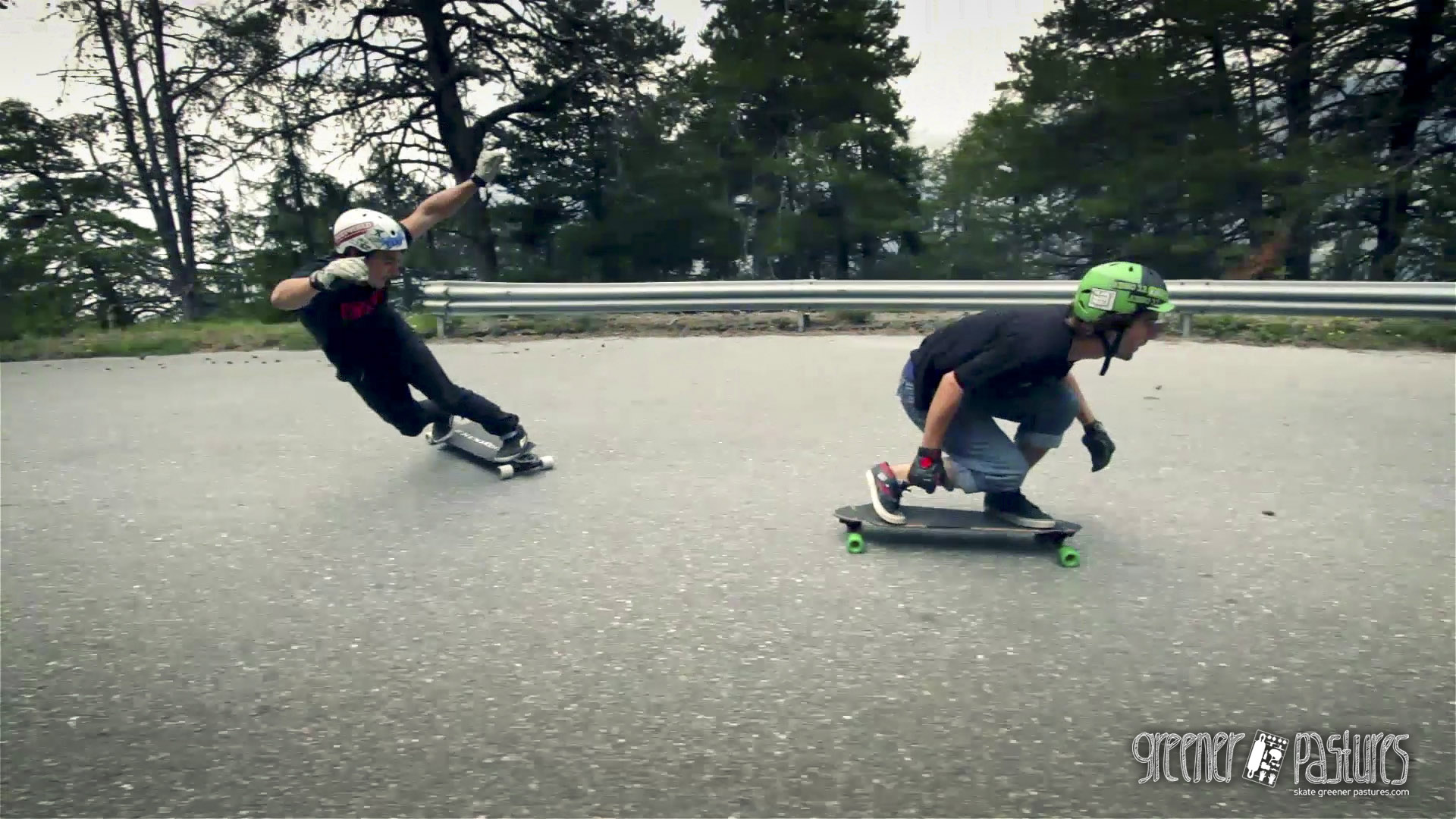 This is the part where everyone felt really comfortabale with their riding.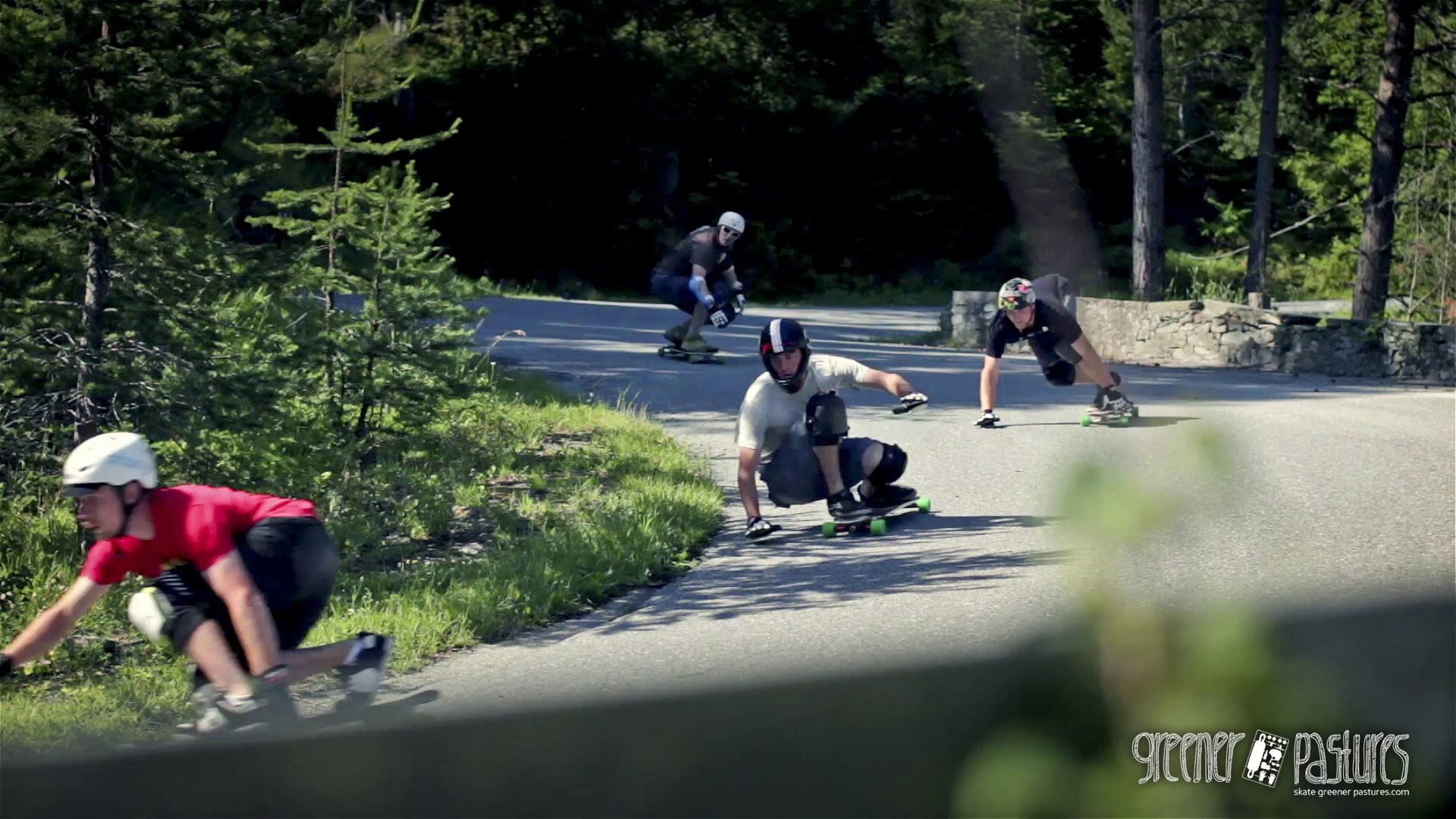 This sweeping section was among the favourites on the tour – so nice and flowy!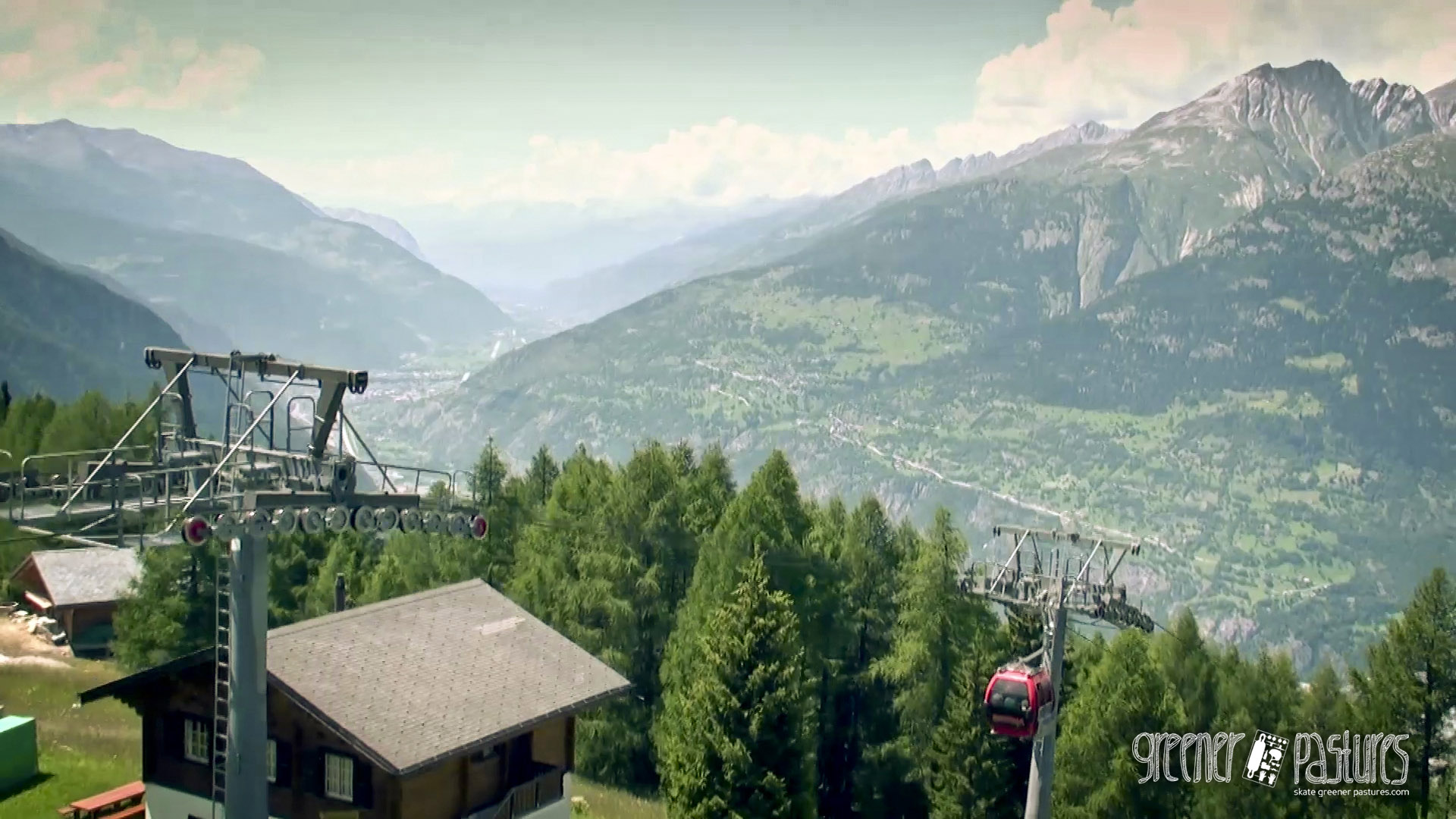 And this ladies and gentlemen is how you get back to the top!
In the search to find the most challenging roads in Switzerland, EP3 highlights the supreme variety found, but on one hill. Oh yeah, and a gondola to the top!

While free riding, a multitude of things can capture your focus, i.e., position of other riders, rough pavement, vehicles, guard rails, debris, what's for lunch, etc.
Focus and comfort in ones riding comes when these thoughts are subdued, when one finds their 'flow'.

In EP3 the riders talk about their experiences with accidents and injuries. The message is simple. Being attune to the dangers involved in a situation will lower the risk. Riders sacrifice so much for a lifestyle which is important to them. As Samy Cantieni states "I would never trade anything for all I have lived through, thanks to skateboarding."

By this point the Greener Pastures crew had become more comfortable riding close together, with the European style of road construction, the pavement and what we as a group felt this project represents.




EP4 Landscape coming on December 13th.
Producer: Patrick Switzer
Director: Vit Hasek, 3Heads Production

http://www.skategreenerpastures.com
http://www.facebook.com/skategreenerpastures